Let me start by saying I've been a Today Show fan ever since I was a little girl. My mom was a huge Katie Couric fan during her reign on NBC, so it's no surprise I too love waking up with Today. However, lately I've been giving them a bit of grief for shying away from important international news (hello Ukrainian government, or lack thereof). Don't get me wrong- I love talking about pop culture and trendable topics as much as the next American, but I don't really need to see Willy Geist taking a shot of vodka at 8 am (I understand it wasn't 8 am in Sochi, but still...).
I digress. I was super excited to turn on the news this morning and see Today was celebrating Love Your Selfie week! I don't think it's any coincidence they chose this week to celebrate and advocate self-love and respect. This week is also National Eating Disorder Awareness Week. I knew I wanted to mention that somehow on the blog, and Today gave me the perfect way to do that! This morning all the anchors participated in "No Makeup Monday" and I was inspired. Because sometimes I need a reminder that other people seeing me without makeup will not kill me (now will it kill them? I'm not sure...). I started my blog to document my real life, and this is it.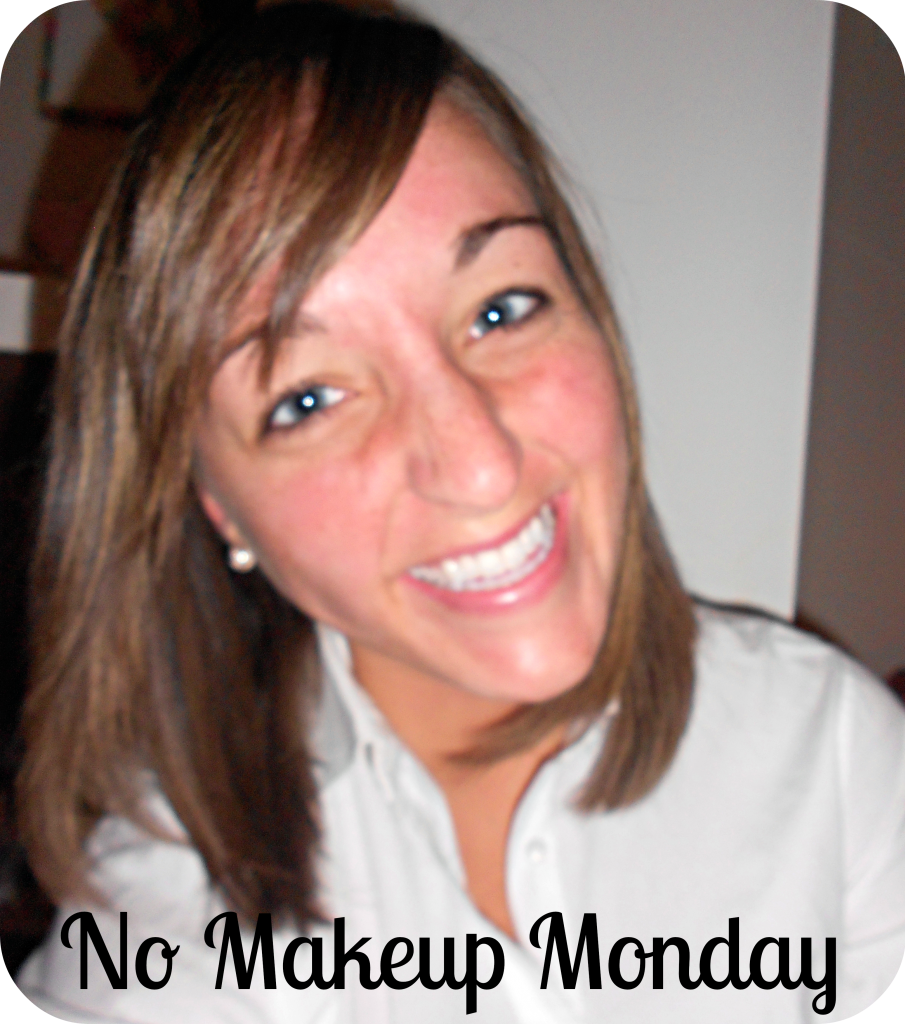 A selfie isn't bad if it's for a good cause, right?
Sidenote: I look like I'm wearing chapstick for some reason?! Promise I'm not!
Although No Makeup Monday isn't exactly body image related, it certainly to self esteem, and honestly, self esteem can be tricky. I'd like to thing I have a healthy self-esteem, but I've also been known to be super hard on myself. If you'd have told high school me I'd one day post a picture of myself without a stitch of makeup onto the internet, I would have fainted. I was so self-conscious of my acne, and we're not talking average pimple here and there! I was on Accutane for that ish- AKA a medicine that was later pulled off the market for all its dangerous side effects. I wouldn't let anyone see me without concealer and foundation.
Now, since I said this is a real blog.... Real life involved me putting on my makeup .5 seconds after I took that picture.
Ta-da!
Had to add this pic in since it's also Murfee Monday! Inspired by Gracie Beth!
Thankfully, I'm not nearly as mean to myself as I used to be, but I could still point out many flaws. Ridiculously dark, hereditary under-eye circles? I've got 'em. Large nose? Got that too. Five-head forehead? More like six-head. Obviously, I am aware of my imperfections and I don't always embrace them like I should. My mom always said I was my own worst critic!
I'm willing to bet many of you are your own worst critics, too. I hope you'll challenge yourself this week to only see the good in you- to see yourself the way God sees you.